Sac State Bookstore Wayfinding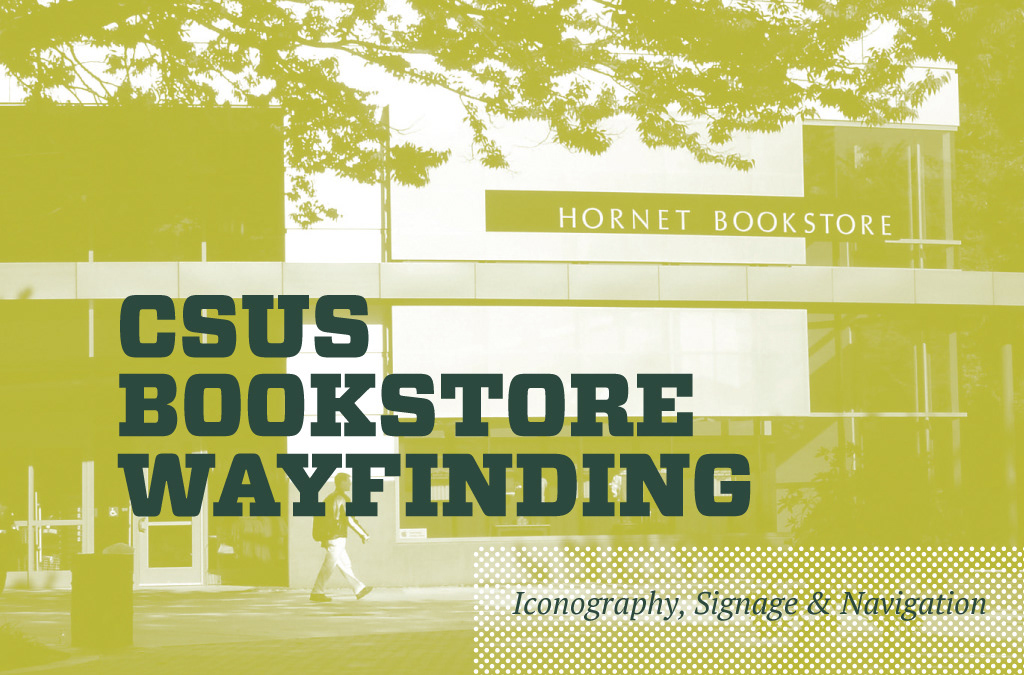 Working in a group, take an  existing building at the CSUS campus, create a new wayfinding system which includes: a set of icons, informational signage, directional signage, director and floorplans.
SOLUTION


Building off the current Sac State style guide, we wanted to modernize the book store wayfinding so that it would connect and direct college students better. The existing colors for Sac State is a forest green and gold combination which feels more traditional. To attract a younger audience and give it more energy, we went with a lime green, and darker green-blue and a lighter green blue as well. Working with wayfinding, we need a strong typeface that could be seen from a distance so we chose Vitesse. Using it in lowercase also help readability. 
Our concept for the icons were to create more visual interest and draw people in with the style. People are use to seeing their typical bathroom or directory signs so we wanted to make something more unique. That idea translated to our signage forms as well. Instead of sticking with just a flat rectangle, we wanted to depth and movement with the shapes and halftone.
CREDIT


Amanda Ortiz, Brooke Hankins, Slavik Gurmeza, William Leung - Designers